More Photos of the Picnics
These are a few more photos from Aunt Cheri's picnic.
Kaleb loves bugs!
Grandpa shows Kaleb the ants that are running along Aunt Cheri's garage.
Uncle Guy and Kaleb
Here is Uncle Guy playing around with Kaleb.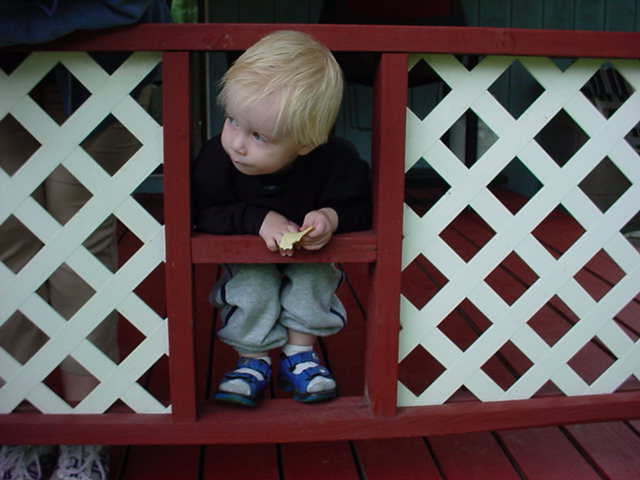 Kaleb doing what he does best
Kaleb doesn't have to do anything and he looks as cute as ever!