The two boys!
Here are some photos of my two Nephews Kaleb and Aidyn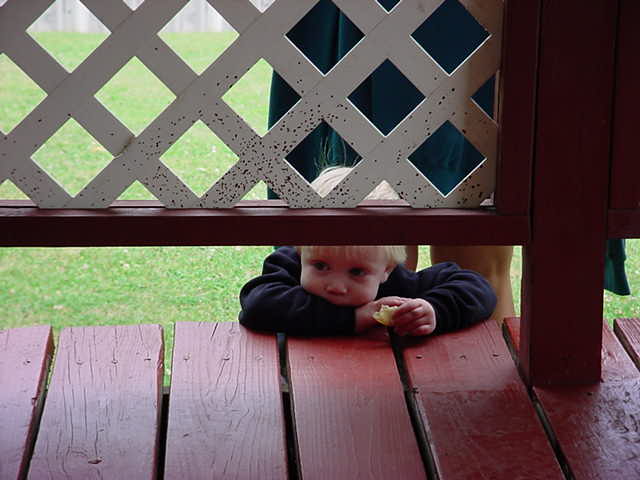 Kaleb getting silly
Kaleb peeking underneath the railing of the porch.
Aidyn
One of Aidyn's first photos.
Aidyn and me
This is one of the first times I got to hold the new addition to the family, Aidyn .